Volunteering in your own city can be a great way to give back and make a difference in the lives of others. Whether you're helping out at a soup kitchen or planting trees at a local park, there are many opportunities to get involved in your community. But how do you know where to start? In this blog post, we'll outline some tips and tricks for finding volunteer opportunities near you so that you can make the biggest impact on your own backyard. Read on to learn more about how to volunteer in your own city!
What is volunteering?
Volunteering is a great way to give back to your community and make a difference in the lives of others. There are many different ways to volunteer, and you can find an opportunity that fits your interests and skills.
Some ways to volunteer include:
• tutoring or mentoring children
• helping out at a local food bank or soup kitchen
• working with animals at a shelter or rescue organization
• beautifying your community through litter removal or gardening projects
• assisting people in your neighborhood who are elderly or disabled
Why volunteer?
Volunteering is a great way to give back to your community and make a difference in the lives of others. There are many reasons why people choose to volunteer, but some of the most common reasons include wanting to help others, feeling connected to their community, and making a difference in the world.
Volunteering can be a great way to meet new people and make new friends. It can also be a great way to learn new skills and build your resume. And, of course, it feels good to know that you are helping others!
How to find volunteer opportunities
There are a few ways to find volunteer opportunities in your own city. The best way is to contact your local United Way or Volunteer Center. They will have a list of agencies that need volunteers and the types of opportunities available. You can also check with your city's website or chamber of commerce for a list of local non-profit organizations. Another way to find volunteer opportunities is to search online databases such as Idealist.org or VolunteerMatch.org.
Tips for getting the most out of volunteering
1. Start by doing a little research on the organization you'd like to volunteer for. Make sure their mission and goals are in line with your personal values.
2. Once you've found a good fit, reach out and introduce yourself! Let them know what you're interested in doing and why you think you'd be a great fit as a volunteer.
3. Be prepared to commit some time to volunteering. Most organizations will require a regular commitment from volunteers in order to make the most impact.
4. Make sure you show up for your shifts on time and ready to work! First impressions matter, and you want to make sure the organization sees you as a reliable and responsible individual.
5. Don't forget to have fun! Volunteering should be rewarding, so make sure you take the time to enjoy it.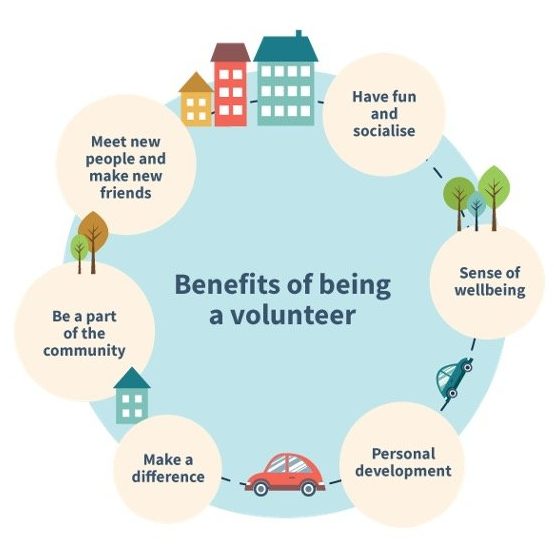 Volunteering can be a great way to make an impact in your own city. From environmental initiatives and food banks, to animal shelters and community gardens, there is no limit on the ways you can help out. Not only will it make you feel good about giving back, but it will also expand your social circles and expose you to new experiences. So if you're looking for a way to give back that's both meaningful and rewarding, consider volunteering in your home town!